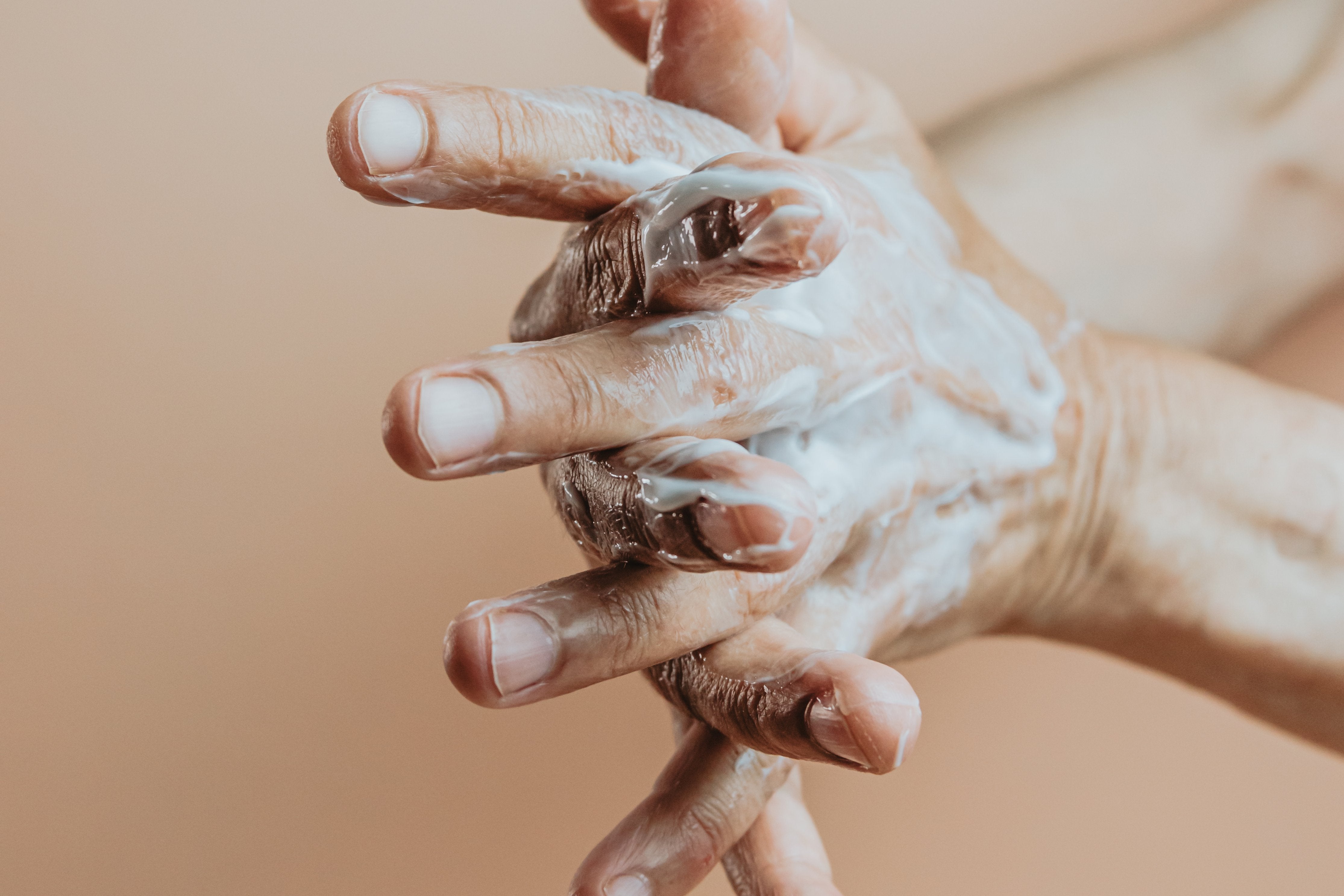 The 7 Top Recommended Moisturisers
Everyday life is not always kind to our skin. Hot weather, cold weather, air conditioning, hand sanitisers, cleaning products and more can all lead to a nasty case of dry skin, even to the point of cracking. If you have eczema, you're even more prone to dry, cracked and often itchy skin – but what can we do to prevent it?
Here are our recommended seven Top Moisturisers that can help you face the world in comfort.
Top Moisturisers
A favourite among people struggling with eczema, Cetaphil Moisturizing Cream can provide rapid, all-day relief for very dry skin. Both eczema and long-term exposure to irritants such as cold weather can disrupt the skin barrier, which controls water loss. However, within a week of regular Cetaphil use, you can see your skin barrier integrity completely restored.
Cetaphil contains no parabens, a common type of chemical notorious for damaging the skin barrier even more and even speeding up skin aging. What it does contain is vitamin E and antioxidant-rich sweet almond oil, which provide real protection that builds up over time. These are anti-inflammatory ingredients, and may help relieve eczema as inflammation is the main trigger behind the condition.
For something that packs more of a punch, Cetaphil PRO Eczema Soothing Moisturizer contains a unique filaggrin and ceramide complex to restore the damaged, depleted skin barrier. Filaggrin and ceramide are two substances found in healthy skin, but deficient in eczema, so replacement can relieve symptoms of the condition. Research has also shown that another active ingredient, colloidal oatmeal, can halve the severity of eczema symptoms in two weeks, while improving skin microbiome composition and barrier integrity.
Like Cetaphil PRO, CeraVe Moisturizing Cream also contains key ceramides to ensure a strong skin barrier. Even better, it includes hyaluronic acid, an essential water-holding part of connective tissue. When the two ingredients were compared to each other, hyaluronic acid significantly relieved eczema symptoms in two weeks, and was more effective overall. At two weeks, hyaluronic acid reduced symptom severity by almost 27%, and gave a 62.7% improvement at four weeks. Their different actions mean that both ingredients have their place, but hyaluronic acid may be something you don't want to go without.
CeraVe Daily Moisturizing Lotion features ceramides and hyaluronic acid too, giving you the best in skin barrier protection and restoration. However, as a lotion it gives you a lighter feel, and includes patented MVE controlled-release technology. This way, you can be protected all day, as the ingredients are not absorbed all at once.
Australian classic QV Cream is a rich, vegan-friendly moisturiser that won't leave you feeling like you've just covered yourself in grease. Designed to lock moisture into the skin all day long, it can be used after bathing, shaving or spending all day in harsh weather. Its key ingredient is squalene, a substance naturally found in your skin which keeps it from drying out. QV Cream is ideal for the worst-affected areas in cases of skin dryness, such as your hands, elbows and knees.
Lipobase Cream is a rich moisturiser that doesn't come with the trade-off of triggering acne breakouts. Instead of containing mostly water-based ingredients, Lipobase is 70% oils, which actually allows your skin to hold moisture for longer! The cells in your body all have fat-based membranes, and your skin protects itself using mostly oils and waxes, which are related to fats too. Lipobase therefore gives you the type of protection that your skin really needs, which is longer-lasting, too.
Vanicream Moisturizing Cream is a thick, gentle formulation that works well with sensitive skin. Reviewers with skin conditions often describe Vanicream as the only product that won't irritate them, saying it "does no harm" even when everything else has been too irritating.
If you have been searching for the right moisturiser and struggling to succeed, we hope you find relief with one of the products listed here. Or, perhaps the perfect skin cream for you is something else entirely! Contact us if you have a favourite product you'd love to see us review.
AMAZON AFFILIATE INFORMATION:
We, Rejuvences General Trading L.L.C, are participant in Amazon Services Associate Program, an affiliate advertising program designed to provide a mean for us to earn fees by linking to Amazon.ae and affiliated sites.