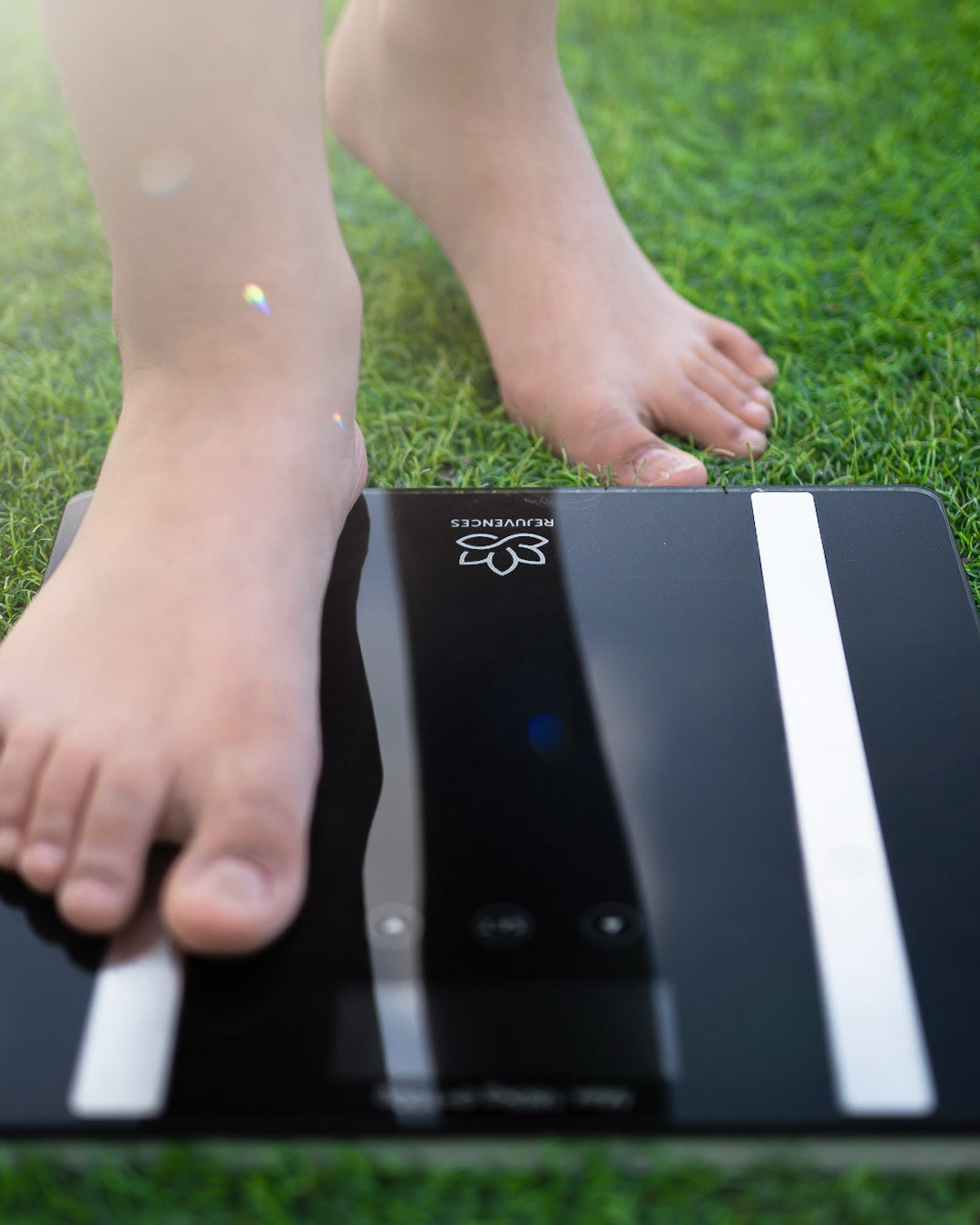 Best Digital Body Scales for Home Personal Measurement
Your health is about more than just your body weight in kilograms or pounds. It may sound strange that an article on scales is saying this, but the best digital body scales for home personal measurement also examine your percentages of muscle and body fat. For this reason, we will look at our top five picks for complete home measurement.
1.    Rejuvences Body Fat Scale
First is the Rejuvences Body Fat Scale. This smart scale takes six key measurements – weight, basal metabolic rate, muscle, body fat, bone mass and water – for a clear yet concise picture of your overall health. With a high-precision strain gauge sensor system, you and your family can rely on accurate measurements, every time.
Rejuvences Body Fat Scale's weight range extends from three kilograms (around six pounds) tup to 180kg, making it suitable for everyone. It uses instant-on technology that takes measurements as soon as you step on the scale, giving you extra convenience for when you just want a quick progress update.
With a brushed stainless steel and tempered glass top, Rejuvences' Body Fat Scale fits well within any Emirati home too. As an Emirati brand ourselves, we understand our beautiful country's struggles with the obesity epidemic. Research has proven that measuring weight every one to two weeks is associated with better results than measurement every month or two, and solving obesity requires a holistic approach. Manufacturing high-quality, accurate digital weighing scales has therefore become a top priority for us.
2.   eufy Smart Scale C1 with Bluetooth
Our second favourite is the eufy Smart Scale C1. You can track your progress over time with a range of 12 measurements designed to give you a holistic picture of your health, more than just a number.
The Smart Scale C1 provides you with:
Weight
Body Mass Index (BMI)
Body Fat, for both Mass and Percentage, with a separate Visceral Fat measurement
Bone and Bone Mass
Muscle, Lean Body Mass and Muscle Mass
Metabolic Rate
Water
All of your information can be synced up via Bluetooth to your FitBit, Apple Health or Google Fit device. Even better, you can store the data of up to 16 people on the same account, making one scale suitable for the whole family to use.
3.   
Fitbit Aria Air Bluetooth Digital Body Weight and BMI Smart Scale, White
As its name describes, the FitBit Aria Air is a companion to the FitBit wearable device. In just one step, the Aria Air syncs information on your weight to your FitBit so you can track your progress. See how your current nutrition and exercise plans are working, or make changes as needed to achieve your best results. Each scale can also accommodate multiple users' FitBits.
4.   
Xiaomi Smart Weight Scale
The Xiaomi Smart Weight Scale, or Mi Smart Scale, is one of the most visually attractive scales, using strong tempered glass with over 91% light transmittance. Its easy to read graphs help you keep track of not only your own progress, but that of your whole family. The Mi Smart Scale can store up to 16 user profiles, and is able to identify each family member by weight and feet. With a memory size of 800 weight records, the Mi Smart Scale allows for storage of up to two years of progress and changes, depending on how many profiles are created and used.
5.  
Actofit Body Fat Analyser Smart Scale with Complete Digital Body Composition Monitor Including BMI, Skeletal Muscle, Protein, Fat and AI Health Chatbot (White)
The Actofit Body Fat Analyser Smart Scale is one of the most comprehensive digital scales you can find. In total, it measures 15 different parameters:
Body weight and BMI
Base metabolic rate
Body fat, with separate measurements for subcutaneous and visceral fat
Fat-free weight
Muscle mass, with a separate measurement for skeletal muscle. This is the type that you have voluntary control over, as opposed to the organs' muscle.
Bone mass
Body water content
Metabolic age
Protein content
Overall physique and health score
A graphical analysis of your data allows for the measurement of short- and long-term results. Like other scales described here, you can store the data of up to 16 family members. Perhaps the most advanced feature of all is its AI health chatbot function. Depending on your measurements, it will provide personalized search results based on your progress so far.
As with all things, finding the right digital scales for you depends on your own needs and goals. Have you tried any of the scales described here? Let us know what your experience is, or if there's any other wellness product you'd like us to cover.
AMAZON AFFILAITE INFORMATION:
We, Rejuvences General Trading L.L.C, are participant in Amazon Services Associate Program, an affiliate advertising program designed to provide a mean for us to earn fees by linking to Amazon.ae and affiliated sites. Rejuvences Body Scale is made by our company, Rejuvences, but we truly believe that our products are the best on the market!